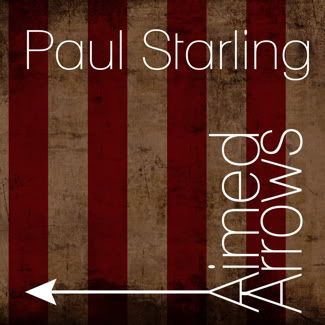 4$ Digital Download includes:
*5 Brand New Paul Starling Tracks:
Lay Down Your Weary Arms
The Mission
Yes I Know What Day It Is
Tired Of The Casual Goddess
No No No
* Original EP Artwork by Dana Beierle, Front & Back Covers
* Lyrics to all 5 songs
* Exclusive
BONUS
track; each download will come with 1 of 3 'secret songs'
Hello Friends,
I am proud to announce the online release of my new EP "
Aimed Arrows
", featuring 5 brand new songs written & recorded by yours truly over the last year. You will be able to purchase the digital download right here at the Paul Starling blog, Monday November 1st! In addition we will be having a contest in which one of you will win a free download of "
Aimed Arrows
" one day early!! Check back all this week for more updates & contest details.
cheers,
Paul